Ho ormai terminato di lavorare sulla nuova versione dello script USMT (te lo ricordi?), che ora integra in un solo batch tutto il necessario per migrare i dati utente su sistemi 7 e 10 (volendo anche 8, ma l'ho tenuto fuori dai giochi), presto condividerò il lavoro fatto. Nel frattempo però ti parlo di un piccolo particolare riguardante un pacchetto di installazione che ho creato utilizzando 7-Zip e un comando da prompt, utile per te o per chiunque abbia necessità di raccogliere un po' di file sotto lo stesso tetto e distribuire un unico eseguibile per portare a termine un'installazione di un programma (per esempio).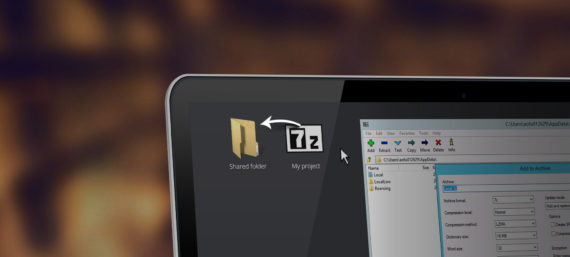 Quello che ho fatto io è estremamente basilare, avevo necessità di isolare solo i CAB / MSI essenziali per l'installazione del set di file ed eseguibili USMT di Microsoft (ufficiali) portati fuori dal Assessment and Deployment Kit di Windows 8.0 (parlo di questo: microsoft.com/en-eg/download/details.aspx?id=30652). Ho creato un file 7z contenente i file di cui ti ho appena parlato, e ho aggiunto un piccolo batch con all'interno la stringa per l'installazione di un MSI (msiexec /i NOMEFILEMSI).
Crea ora il tuo file d'archivio 7z, inserisci al suo interno i file che intendi distribuire (o il software che intendi installare), per questa cosa dovresti essere assolutamente autonomo e non credo tu abbia necessità di istruzioni particolari. Quello che può mancarti è ciò che accade adesso. Inserisci nella stessa cartella del file 7z i file 7zS.sfx e config.txt. Il primo lo puoi scaricare direttamente facendo clic qui, il secondo lo puoi creare tu con qualsiasi editor di test (io ti consiglio sempre Notepad++), questo è un esempio pratico:
;!@Install@!UTF-8!
Title="User State Migration Tool (WINKIT8.0)"
BeginPrompt="Do you want to install USMT 5?"
RunProgram="start.cmd"
;!@InstallEnd@!
Per tua comodità, ho caricato persino il file testuale su box (lo trovi qui). Come funziona è facile intuirlo:
Title: Il titolo da dare alla finestra che comparirà per richiedere se procedere con l'installazione del software.
BeginPrompt: il messaggio da far comparire a video per richiedere di procedere.
RunProgram: l'eseguibile da lanciare dopo aver scompattato il file e aver ottenuto conferma dall'utente.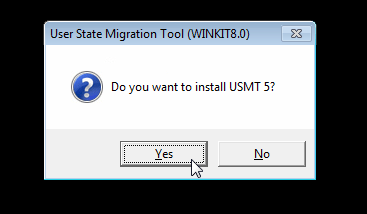 Creare il pacchetto
Dato che è tutto pronto, lancia un prompt dei comandi e spostati nella cartella dove hai appoggiato tutti i file necessari per creare il tuo pacchetto. La stringa che dovrai inserire è questa:
copy /b 7zS.sfx + config.txt + ARCHIVIO.7z ARCHIVIO.exe
sostituisci "ARCHIVIO.7z" con il nome del pacchetto che tu hai creato, e "ARCHIVIO.exe" con il nome che vuoi realmente dare all'eseguibile. Premi invio e attendi qualche istante affinché l'operazione termini. Dovresti ora poter vedere il tuo file eseguibile pronto per essere distribuito, file che -se aperto tramite 7-Zip- mostrerà chiaramente il suo contenuto:
L'opera dovrebbe ora essere completa :-)
---
L'articolo potrebbe non essere aggiornato
Questo post è stato scritto più di 5 mesi fa, potrebbe non essere aggiornato. Per qualsiasi dubbio ti invito a lasciare un commento per chiedere ulteriori informazioni! :-)