Mi scrive Marika, di CopyTrans (ho parlato del loro software qualche tempo fa), introducendomi un nuovo prodotto, qualcosa di relativo alla sicurezza e che continua a rimanere nel perimetro Apple. Si chiama CopyTrans Cloudly:
A while ago you wrote about CopyTrans, so we thought you might be interested in our latest app, CopyTrans Cloudly. It can delete and download photos from iCloud to PC all at once. This is as opposed to icloud.com, which requires you to go one-by-one.

We also have a unique feature developed by our programmers that allows us to recover permanently deleted photos. It actually helped us discover some serious Apple privacy breach. You can read about it here: copytrans.net/blog/like-the-titanic-icloud-photos-are-easy-to-sync-but-might-stay-there-forever
Riepilogando: le fotografie, seppur cancellate dai propri dispositivi, vengono spostate nel cestino di iOS, una sorta di soft-delete dei file, che possono così essere facilmente recuperati già dal proprio smartphone, tablet o PC. Questo però lo si sapeva già da tempo.
Il problema nasce nel momento in cui la fotografia viene cancellata definitivamente, anche dal cestino, ordinando così ad Apple di distruggerla dai loro server, cosa che secondo CopyTrans non accade per almeno un anno (circa). Per questo motivo, un'applicazione rilasciata gratuitamente (CopyTrans Cloudly, chiaramente), permette di metterci una pezza e fare quello che andava fatto sin da subito, cancellando definitivamente i file precedentemente eliminati, o permettendone il recupero nel caso in cui torni utile questa "svista" (?) di Apple.
Ho provato a utilizzare l'applicazione ma, nel mio caso, ha ben poca utilità. Io ho disabilitato (su ambo gli account che utilizzo) l'upload delle fotografie nel Cloud. Non l'ho fatto per paranoia o perché non sia comodo. Sono un utente Google e spesso cerco di utilizzare suite di prodotti di uno stesso sviluppatore, e nello specifico credo che Google Photo sia un ottimo prodotto che si sta evolvendo parecchio nel corso dei mesi, e che ha superato già da tempo la iCloud Photo Library. Le fotografie scattate da iOS o Android finiscono nel mio account Google, fine dei giochi.
Ho quindi riabilitato il servizio sul mio iPad e fatto qualche prova, e in effetti va esattamente come dice CopyTrans. Ho catturato qualche screenshot di test, dagli un'occhiata (fai clic sulla prima fotografia per aprire la galleria e leggere la descrizione completa dei passaggi):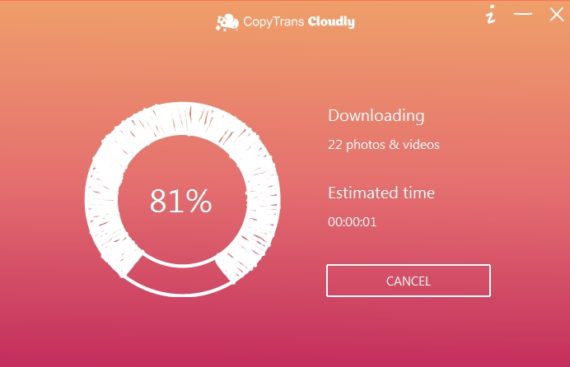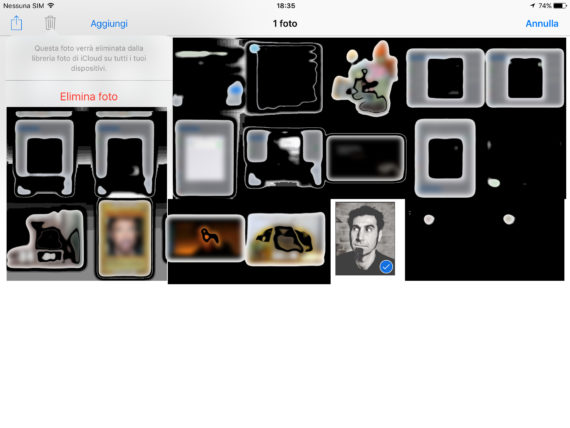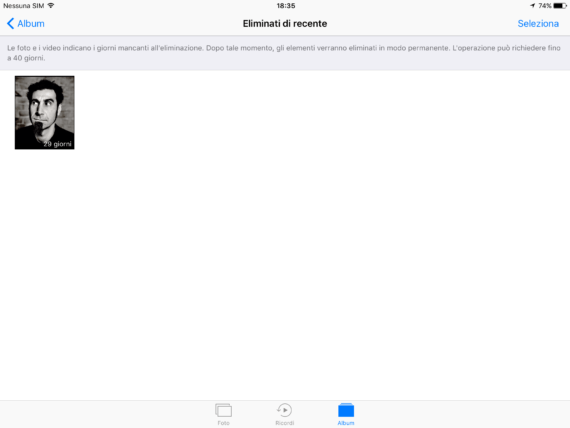 L'applicazione funziona su sistemi Windows, si scarica gratuitamente da copytrans.net/copytranscloudly e non necessita di installazione, funziona da subito ed è perfettamente compatibile con l'autenticazione a due fattori. Le credenziali non vengono (credo volutamente) memorizzate: se chiudi l'applicazione e la riapri, sei costretto ad autenticarti ancora. È un tool che puoi tenere sicuramente a portata di mano, utile a chi necessita di disintossicarsi da iCloud e non vuole aspettare i tempi di pulizia di Apple.
L'articolo potrebbe non essere aggiornato
Questo post è stato scritto più di 5 mesi fa, potrebbe non essere aggiornato. Per qualsiasi dubbio ti invito a lasciare un commento per chiedere ulteriori informazioni! :-)