Windows 10 scarica i driver aggiornati delle tue periferiche oltre che le patch del sistema, questo è un dato di fatto per il quale è possibile trovare conferma anche nella documentazione ufficiale. Se però questo comportamento del Sistema Operativo ti disturba e preferisci eseguire questa operazione di manutenzione manualmente, i metodi per farlo sono due (in realtà uno, si tratta sempre di mettere mano al registro ma nel primo caso lo si fa tramite GPO) e sono entrambi molto semplici da implementare.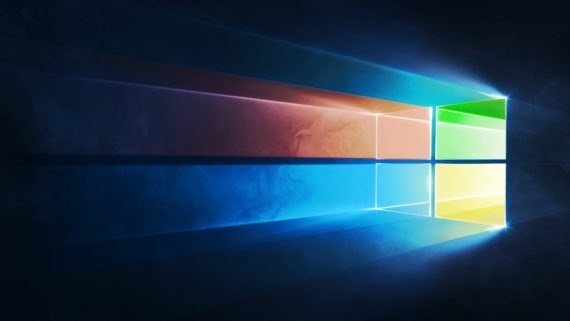 GPO
L'opzione è quella identificata dall'azione "Do not include drivers with Windows Updates" e la puoi trovare navigando in Computer Configuration → Policies → Administrative Templates → Windows Components → Windows Update → Do not include drivers with Windows Updates, da modificare portandola (ovviamente) a Enabled, come in figura: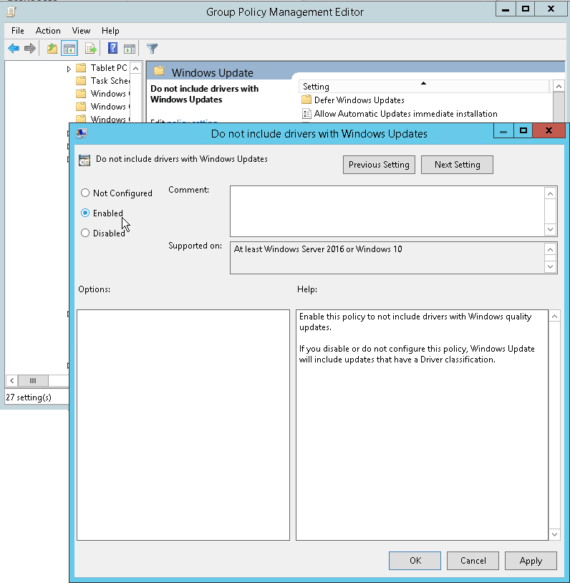 Registro di Sistema
La GPO altro non è che un'interfaccia grafica in grado di comandare poi la modifica al registro di sistema (regedit), utile soprattutto in ambiente aziendale dove ci sono molti client da gestire e controllare con uno sforzo quanto più basso possibile. Se hai necessità di modificare il comportamento del tuo singolo client (o di un ristretto gruppo di PC non controllato da dominio) puoi pensare di modificare manualmente il Regedit, naviga fino a HKEY_LOCAL_MACHINE\SOFTWARE\Policies\Microsoft\Windows\WindowsUpdate, quindi inserisci (se non già esistente) una nuova chiave DWORD chiamata ExcludeWUDriversInQualityUpdate e assegna valore 1.
Per eseguire rapidamente l'operazione puoi usare un Prompt dei Comandi aperto come amministratore del sistema, la stringa da lanciare sarà:
REG ADD HKEY_LOCAL_MACHINE\SOFTWARE\Policies\Microsoft\Windows\WindowsUpdate /v ExcludeWUDriversInQualityUpdate /t REG_DWORD /d 1 /f
A questo punto la ricerca di aggiornamenti tramite Windows Update ignorerà la presenza di nuovi driver per le tue periferiche, demandando a te il compito di manutenzione che potrai eseguire quando vorrai. Tieni sempre bene a mente che tale operazione andrebbe svolta almeno una volta all'anno (se non rilevi problema alcuno durante l'utilizzo del tuo PC).
---
immagine di copertina: (Better) Windows 10 Wallpaper by kirill2485
L'articolo potrebbe non essere aggiornato
Questo post è stato scritto più di 5 mesi fa, potrebbe non essere aggiornato. Per qualsiasi dubbio ti invito a lasciare un commento per chiedere ulteriori informazioni! :-)